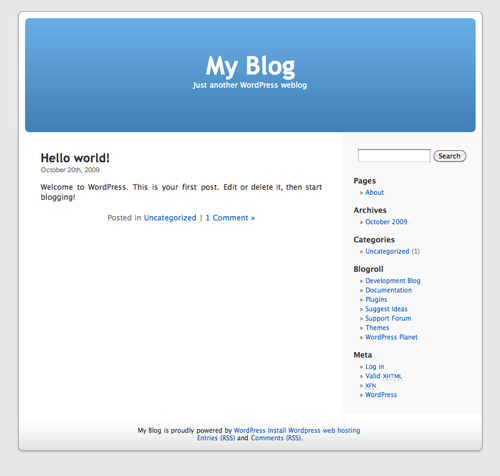 The Huffington Post has written a piece on Kubrick, the default WordPress theme since 2005. Tina Daunt interviewed its creator, Michael Heilemann, and tells how his theme "changed the internet".
Perhaps Kubrick's biggest contribution is that it has brought cyberspace closer to the realization of one of its earliest and most consistent ideals. Web designers and theorists have long talked about the democratization of publishing on the Internet, the fact that the web puts anyone with a computer on an equal footing with the elite that traditionally has owned the printing presses. In many ways, though, it was a meaningless democracy until the people with laptops had the ability to design and to package their work in the same way traditional media has always done.
No better time than now to take a look back at a fascinating part of WordPress history, especially since a new default theme this 2010 is being planned. When that day comes, we'll definitely miss you, dear Kubrick!
Related Posts
Leave a Reply